Speakers
Keynote Speaker

Prof. Rajender Singh Chhillar
Maharshi Dayanand University, Rohtak, India
Professor (Dr.) Rajender Singh Chhillar is a professor at the Department of Computer Science, Maharshi Dayanand University, Rohtak, Haryana. He has been teaching in the fields of computer science and engineering since 1987 and is one of the founder members of the Department. He obtained his master's degree from Kurukshetra University, Kurukshetra and Ph.D in computer science from Maharshi Dayanand University, Rohtak, Haryana. He received his master of business administration (MBA) degree from Sikkim Manipal University.
He has visited many countries including France, Hong Kong, China, U.K, Dubai and Nepal. He also won the best paper award in International Conference ICCEE- 2013 held in Paris, France during October 12-13, 2013 and also chaired a session in this conference. He has taught a wide variety of computer courses at University Teaching Departments including software engineering, data structures, data base management system, software testing and quality assurance, software quality management, programming languages, and software design. Professor Chhillar is a director of board, CMAI Asia Association, New Delhi and senior member of IACSIT, Singapore and a member of Computer Society of India. Professor Chhillar has been serving as an editorial board member, guest editor and a reviewer of multiple international journals, and serving as a program committee chair, keynote speaker and session chair of multiple international conferences. He also performs advisory work to Government agencies and academic bodies.
His research interests include software engineering, software testing, software metrics, web metrics, bio metrics, data warehouse and data mining, computer networking, and software design. He has published more than 100 journal and 65 conference papers over the last several years and has also written two books in the fields of software engineering and information technology.
Speech Title: Optimized Test Data Generation Using UML Diagrams and Genetic Algorithm
Abstract: The importance of software testing and its optimization has led to design and development of new software testing techniques for all software development paradigms. Controlling and minimizing software complexity is the most important objective of each software development paradigm because it affects all other software quality attributes like reusability, reliability, testability, maintainability etc. For this purpose, a number of software testing techniques have been designed to report different types of faults based on complexity. The keynote speech focuses on a new testing technique which generates test data for a software by using UML diagrams and genetic algorithm. Test data is generated by fusion of three UML diagrams namely, Activity diagram, sequence diagram and Use-Case diagram. Genetic algorithm is used to optimize the test cases/data. In this way, this technique generates optimized and better test data/cases based on wider coverage of software. By using this, we can improve the quality of a software and can use testing resources more effectively. Therefore, this technique helps in development of good quality software and may be very useful for software industry.
Plenary Speaker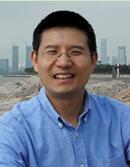 Prof. Xinjun Mao
National University of Defense Technology of China, China
Prof. Xinjun Mao received his PhD degree of computer science from National University of Defense Technology in China in 1998. He was a visiting professor of University of Toronto, Oxford Brookes University during 2003-2014. He is currently a Professor and Director of computer software and theory Lab at the National University of Defense Technology. His main interests are in the area of software engineering for complex and intelligent systems operating in open environment, like multi-agent systems, self-adaptive and self-organized systems, autonomous robot systems and crowdsourcing systems. He has published more than 150 research papers in various conferences and journals, and 4 books related with software engineering. He also has experiences in industry software and cooperation with some famous IT companies like Huawei in China. He has served as Program Chair or Member of more than 30 conferences and member of editorial board for several international academic journals.
Speech Title: Challenges and Researches of Software Engineering for Autonomous Robot Software
Abstract: Autonomous robots are normally operating in open environment in an autonomous way to accomplish the assigned tasks. Software plays an important role in such complex system to decide robot's behaviors, control robot's operations and manage robot's resources. Different from other software systems, robot software is typical cyber-social-physical eco-system that is expected to response to the situated environment in real-time, adaptive and safety fashions. This challenges the software theories and practices. This speech will introduce the characteristics and requirements of autonomous robot software, discuss the challenges for software engineering, and introduce our researches and practices in architecture and development framework for autonomous robot software.